recipe by Gennadiy S, age 19, from Ukraine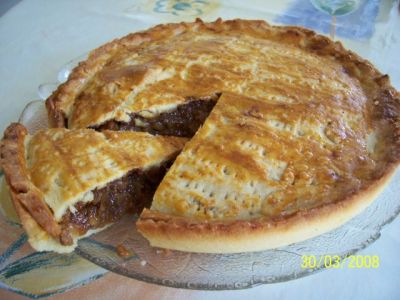 4 apples
1 cup of sugar
3-4 eggs
1 cup of flour
pinch of salt
NO BUTTER OR OIL!
Preparation: Turn oven to 400
Beat sugar together with the eggs using a mixer, put salt and flour into a mixing bowl and mix all of it.
Then peel and cut up a few apples. Grease a baking dish and put apples into it. Then pour obtained mixture over the apples.
Baking: Put into oven and bake for 25 min. It has to be golden brown.
[Photo credit:
Irina
]